March 17, 2013
A 3-minute bold, gut wrenching, heartfelt, passionate call 'to live for eternity,' by Paul Washer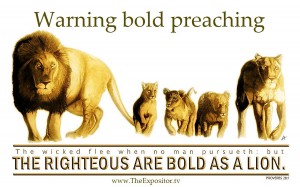 A call to be bold and passionate about your faith in Christ.
He also warns about the reading of books, 
including
 many 
Christian
 books. 
If you read anything
 more than the Bible, then it is an idol.
Preach boldly while you still can!
The Apostle Paul preached boldly while imprisoned in chains. 
What's our excuse? "for which I am an ambassador in chains; that in it I may speak boldly, as I ought to speak. Ephesians 6:20
.