March 23, 2013
Video on 'Taking the message to the world.' A video of prolific preaching at a pastor's conference. Paul Washer is a modern day John the Baptist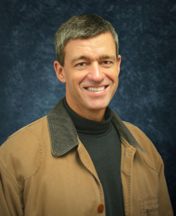 Be blessed and be challenged with this video, I sure was. It is my personal opinion that Paul Washer has the Holy Spirits gift of 'the word of knowledge.' Surely he has the Spirits' gift of 'discernment,' 'teaching, and 'exhortation;' as well as many other gifts.
In this video, Paul is teaching missionaries and pastors at a conference; and I mean real evangelical missionaries that 'preach the Gospel of Jesus the Christ,' not Christians that are humanitarians with no Gospel.
One thing that's not said in this sermon, is what I've said for years. Every saved Christian is a missionary. If you were not called overseas, then you are called at least in your own community.
Here is how I've always applied Acts 1:8.
"But you shall receive power when the Holy Spirit has come upon you; and you shall be witnesses to Me in Jerusalem, and in all Judea and Samaria, and to the end of the earth."
Those in that verse (the church) were in Jerusalem; hence they started from Jerusalem.
My home town is my own 'Jerusalem'
My State of California is my Judea
The entire United States of America is my Samaria
While I have not been a missionary in the other "ends of the earth," (other countries.) I have been on a board for a ministry in the Calvary Chapel Logos building, that sent missionaries out to "the ends of the earth."
Nonetheless all Christians are a missionary somewhere. If not, then you better start being one.
Paul's correct that many 'believers' have "denied the Gospel." May I add that to intentionally and knowingly deny the full Gospel, is to deny Christ Himself.
Regarding his comments on the 'Four Spiritual Laws' tract, "If you preach this truncated Gospel four spiritual laws thing that's going around. I can assure you it's because you have truncated Christ."
That tract was created by a ministry called Campus Crusade for Christ. Sadly after their founder Bill Bright passed away, just this year they literally truncated (removed) the name of Christ from their ministries name.
Preacher Paul gave this message before this occurred, so perhaps it was more evidence of the Lord's gift of 'word of knowledge.'
The verse most well-known to the world and used by the church is John 3:16. Perhaps we shall also take heed to another 3:16. That's Romans 3:16, "for I am not ashamed of the Gospel of Jesus Christ. For it is the power of God onto salvation to everyone that believeth."
I believe God does not want His followers to be just another 'whosoever.' He wants us to grow way beyond that.
Perhaps there are three kinds of people that do not appreciate Paul Washers style? ~
1. Pastors that are convicted by their own apathy (or perhaps envy)
2. Carnal Christians that are wallowing in their own unrepented sins, and that do not want to hear the truth (they'd rather feel comfortable.)
3. The world (the non-believers)
Taking the Message to the World, by Paul Washer