March 15, 2018
Video teaching on 'God's Role and Our Role in Evangelism – Evangelism Training,' by Bro. Eric Schneider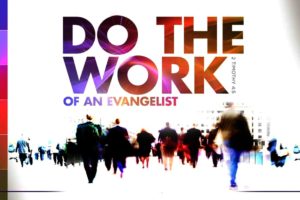 From a distance and through an acquaintance (Bro. Taylor) I've been watching the evangelism efforts of this church, and I am very pleased. They consistently engage in Biblical evangelism which includes preaching  the Gospel in the streets.
As I've said many times before "An evidence of a 'healthy and biblical' church, is they will send-out Heralds to preach in their own streets." But sadly probably 95% of local churches within America do not send out Heralds, and worse, many are sinfully opposed to it. And the many that do "evangelize," do not even share the glorious Gospel; but merely invite others to their church.
If you're a Christian that has love and concern for the lost (which would be every Christian), you will benefit from Brother Eric's teaching. As he mentioned we do this for the glory of the Lord. But as I've experienced preaching the Gospel in the streets, it is the highest form of worship that I've ever engaged in.
If you're looking for a church in the Cambridge area of Canada, consider Trinity Bible Chapel.