April 17, 2013
Video of 'The Fire,' by Nate Pfeil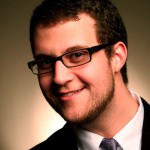 Video of 'The Fire,' by Nate Pfeil
Nate Pfeil of Kingdom Keys church in Amarillo, Texas made this wonderful video.

I've been studying the trends of the church for many years now. I have never seen the emerging church movement increase as rapidly as it is today. Even some of the once conservative evangelical churches that I've known, are going this route.
Nate you've been tagged.