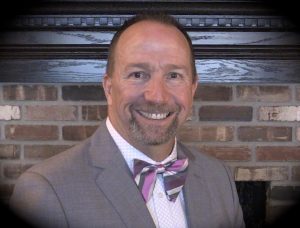 Bill Rhetts is a California State licensed Private Investigator (Lic. #23442). After becoming a born-again Christian, he began serving the Lord under the umbrella of his local church, and various ministries. Since 1995, Bill has led and taught Bibles studies in homes and churches. 
His undergraduate studies were in Biblical Studies (with a concentration in 'Pastoral Ministries'); and through his postgraduate studies, he earned his Master's degree in Bible and Theology.
He enjoys serving the Lord, church, evangelism, expository Bible teaching, open-air preaching, ham radio, podcasting, the outdoors via camping, fishing, kayaking, off-roading, and RVing. 
Bill and his wife are members of a local Church that embrace the five fundamental Doctrines of Grace, that practice a Regulative Principle of Worship, and a full-strict subscription to the 1689 London Baptist Confession of Faith. Whereas he serves and leads as an Elder.
He describes himself as an "ordinary sinner saved by an Extraordinary Savior."
"And I thank Christ Jesus our Lord, who hath enabled me, for that he counted me faithful, putting me into the ministry" (1st Timothy 1:12).
A side note from Bill: Since this web site and domain no longer belongs to a 501c3 non-profit, it is now my personal page. Therefore along with Christian related posts, I will be personalizing this page, along with including more of my outdoorsman activities.
---