April 8, 2018
Video Evangelizing Palm Springs – April 2018 (the glory of the Lord caused various results, including a mad-man who threatened me, and went after me)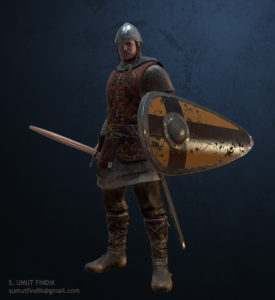 This was an interesting day. I engaged in various methods of evangelism. From casual conversations, to engaging hostile enemies of Christ, to stop-light preaching, to crying-out, to witnessing to cults, to standing elevated heralding the Gospel, to the public reading of the Scriptures, to Biblically judging and Biblically rebuking a professing Christian, to distributing hundreds of our new Gospel tracts. All of which produced various results.
One man seemingly repented. Some Christians blessed and encouraged me to press-on, and a 'professing' Christian cursed at me. One homosexual man was so upset and profane, that I could not include that portion in this video. Though it was not my reason for going, currently Palm Springs has the highest gay population (per capita) in the United States, and possibly even the world. So it is not uncommon to be rejected, and hated. Approximately 60% of the populace rejected my tracts. However I do not discriminate, hence many heterosexuals were warned too. The Lord is an equal opportunity deployer, as He deployed His Son on that Cross, to atone for the sins of a diverse populace of people, from all over this world. And that's exactly what downtown Palm Springs represented today (many were tourists).
As I was leaving, I intended to give tracts to what appeared to be homeless folks congregating next to the parking structure where my vehicle was parked. The drunk female (a professing Christian) said she's personal friends with Joyce Myers, Creflo Dollar, & T.D. Jakes. When she said to me "Jesus is Lord," it reminded me of Matthew 7:21-23.
As I left that location, one of them threatened me, and attempted to confront me inside the parking structure, but I had to do another Acts 14:1-7 tactical retreat. It would be bad press for a Christian to be involved in an altercation, or to have to use force in self-defense, so I did whatever it took to evade him (as you'll see in this video).
True had I just distributed tracts, and left, none of this would have occurred. But as the Holy Spirit prompts, there is a time and place to be bold.
As one scholar said,
While we should not pray for martyrdom, we should desire to imitate the bold witness of those who have given their lives for the sake of the gospel. Stephen, the first Christian martyr, left us an example of a godly, courageous witness. His name means "victor's crown." Today we will look at "Stephen, the Man" (Acts 6:8-15); next week we will study, "Stephen, the Message" (Acts 7:1-53); and then we will consider, "Stephen, the Martyr" (Acts 7:54-8:1a). Today, by studying "Stephen, the Man," we learn that Godly character is the basis for courageous witness for Jesus Christ, no matter what the results.
Stephen (the martyr) wasn't killed because he was gently sharing the Gospel. No, he was bold, very bold, as we ought to be.
As one commentator said, "I have heard a well-known evangelist say, "People are eager to hear about Christ. All we have to do is tell them." True, God has prepared many hearts to respond. But don't be surprised if you encounter fierce opposition. Satan doesn't sit on the sidelines when someone like Stephen boldly proclaims the truth."
Brethren the book of Acts was not just a book about the Apostles, nor is it a mere history book; it is an open book for the Lord's church today. My Pastor is currently teaching through Acts on Sunday evenings. I don't just believe it, as an evangelist, I strive to apply and demonstrate it.
As my mentor at large Paul said, "Imitate me, just as I also imitate Christ" (1 Cor 11:1). Even while in chains in prison Paul said, "I am an ambassador in chains; that in it I may speak boldly, as I ought to speak" (Eph 6:20). If Paul was bold while soldiers were posted along his sides, then how dare today's Christians not be bold when necessary.
As William Evans (1906) said, "One of the laws of the Presbytery of Glasgow is that every minister, once a month, shall obey the command of the Lord Jesus Christ and 'go out into the highways and the hedges and compel sinners to come in'…I think this would be a good thing for all our Theological Seminaries, our Bible Institutes, our Training Schools for Christian work to insist on."
Today it was only 90 degrees, which will probably be the last Saturday of double digits. By the end of my outreach my shirt was sopping wet, I'll be back this summer, but in the evening, and Lord willing with another like-minded Christian (as evenings are more hostile). This video depicts a summarization of this labor of love.
Music 'Preliator,' by Lisbeth Scott.