February 11, 2018
Bermuda has become the first Country in the world, to repeal same-sex marriages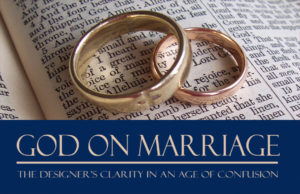 The British Overseas Region known as 'Bermuda' has become the first Country in the world to repeal same-sex marriage.
America (a similar history)
It's been said that 'So goes California, so goes the Nation.' That is because California has traditionally been thee State, to lead our Nation with our ungodly Laws. And sadly so, the U.S.A. has been in the forefront of leading other Nations into a downward spiritual spiral.
Remember back in 2008 Californians voted on Proposition 8. Prop. 8 would have make an amendment to our States Constitution redefining marriage specifically between a "Man and a woman." Surprisingly the majority of the people (myself included) passed that Law. However our highest Court, the United States Supreme Court ruled that Prop. 8 was unconstitutional, and the SCOTUS overturned Prop 8, and they made same-sex marriage the Law of the land, within all States.
Bermuda
Back in 2016 the Bermuda Government decided to legalize same-sex marriage. However their own citizenry voted-in a referendum defending a traditional marriage between a man and a woman. But sadly their Government also went against the will of their people. Henceforth in 2016 gay marriage had become legalized in Bermuda.
But unlike America, Bermuda experienced a major shift in their Government. Bermuda obtained a new governor John Rankin. In Bermuda Governor Rankin had the authority to overrule their courts ungodly decision, and he honored the referendum by the people. Henceforth, Bermuda has repealed same sex marriages.
Evidently the Lord's Church and a "coalition" of traditional marriage advocates continued to be 'salt and light' of their country. But sadly most 'professing' Christians within America are sprinkling sugar, rather than salt. Moreover, a large percentage of them are acquiescing to the homosexual agenda. Therefore I do not believe America will turn around in the future. So goes the Church, so goes our Nation.
Just last year for the first time I asked my wife to seriously pray for the Lord's will, in stepping outside our comfort zone, and perhaps leaving the good old USA. After attending the below conference last week, it reaffirmed to me how America has become so ungodly compared to other Counties. Frankly, that it never was a "Christian Nation" to begin with. Perhaps maybe we could live in Bermuda, and become Missionaries to the USA. I'd even take both our mothers (the in-law too). 😉
But as I've said many times before. Never complain about a problem unless you can offer a solution to the problem. The solution is pray, and preach (or share) His glorious Gospel in this lost and dying world. Stay in fellowship with solid believers, and continue discipling up more soldiers. Furthermore, anytime mans law goes against God's Law, you must obey God's Word over mans; even to the point of death.
Too all my brothers and sisters in Bermuda, congratulations on your victory, and may all the glory go to the Lord Most High.
"Rejoice, and be exceeding glad: for great is your reward in heaven: for so persecuted they the prophets which were before you. Ye are the salt of the earth: but if the salt have lost his savour, wherewith shall it be salted? it is thenceforth good for nothing, but to be cast out, and to be trodden under foot of men. Ye are the light of the world. A city that is set on an hill cannot be hid" (Matthew 5:12-14).
Attending a lecture at Providence Christian College, in Pasadena (on Americas key Founders & Examining the Evidence for a Christian America)