September 21, 2018
Video teaching on 'God Hates the Sin and the Sinner' by Pastor Tim Conway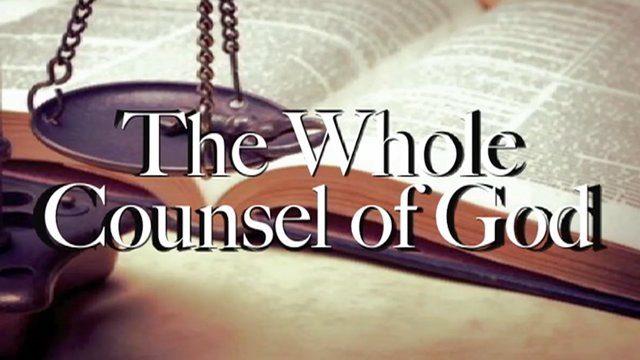 Pastor Tim first mentioned God hating the discord sower (Prov 6:16-19), but he called it being "divisive." Please understand that there is a time to be divisive. Such as exposing false teachings or evil (Eph 5:1-21). Or when "rightly dividing the Word of Truth" (2 Tim 2:15) etcetera etcetera. Moreover remember when necessary, the Lord Jesus was "divisive." Though He was the Prince of Peace, He said "Think not that I am come to send peace on earth: I came not to send peace, but a sword (Matt 10:34)." And the Sword of the Lord is very divisive. Nonetheless, the same God that is infinite in love for His church, is infinite in wrath towards reprobates, and even hatred towards those that practice sin. I speak more about this, in my expository teaching on Psalm 5:4-5.
Remember when Paul gave his farewell speech (I call it a 'dying death declaration'), he judged his ministry on teaching the whole counsel of the Word of God. And because of that, he was innocent of the blood of men.
"And indeed, now I know that you all, among whom I have gone preaching the kingdom of God, will see my face no more. Therefore I testify to you this day that I am innocent of the blood of all men. For I have not shunned to declare to you the whole counsel of God" (Acts 20:25-27).
Christians are called to teach both the goodness and severity of God. I am thankful that my Pastor does, as well as Pastor Tim. And the most loving thing we can do, is go out into the world and warn them (video doing so here).