November 9, 2021
My response to the deadly disaster at Travis Scott's Astroworld Festival in Houston Texas
Yesterday I posted a Tweet stating my position on the deadly disaster at the Travis Scott's Astroworld Festival in Houston Texas, and while doing so I shared this video in that Tweet.
Here's my original tweet.
And below is a comment to that tweet by Roesje @RoesjeWeblog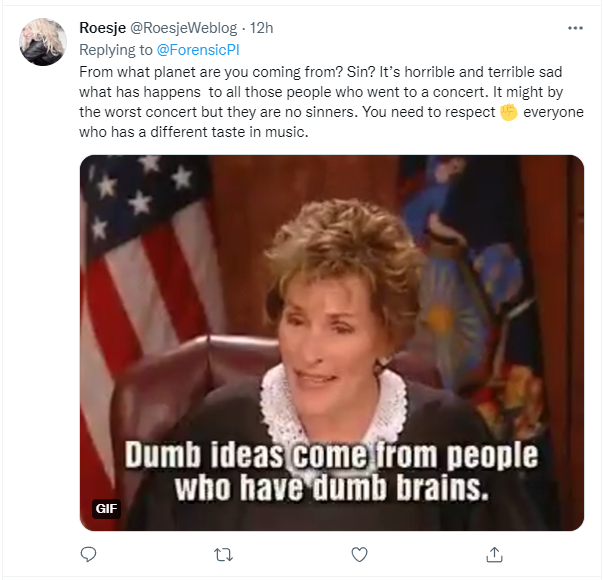 And now is my reply to her question "what planet are you coming from……?"
The reason why I share this Twitter thread with you, is that I want to encourage the church to stand out and be different. Sadly, today too many professing Christians blend in with the world. As it says in Ephesians 2 if you are God's elect, you used to be a child of wrath and a son of perdition, and you used to serve the prince of the power of this air. But now if you have been saved, you are no longer to live in the flesh. Seriously, read and study Ephesians chapter 2.
Therefore, a Christian response to the fans of Travis Scott and his Astroworld Festival ought to be so foreign to them, that their response would be "what planet are you from?"
Because a Christians residency has been translated from planet earth to the kingdom of God. And so, to lost worldlings, we will be peculiar, set apart, holy, and/or aliens to the world.
So go, stand, be salt of the earth and light of this dark world. Do it online, and do it in the public square.
Repent and believe in the glorious Gospel below!