March 22, 2018
Receiving personal Facebook messages from the opposite sex, this Facebook friend seemed angry that…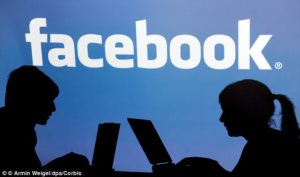 When the internet came along, it became obvious that unexpected intrusions into our lives, families, and marriages increased. However since smartphones, and now social media, it seems there's no limit to temptation, compromise, and/or the appearance of evil.
That is why I informed my wife that at any time she is welcome to log-in to any of my accounts, and check my online activity, which includes welcoming her to view my emails, and personal messages. She is also welcome to answer, or examine my cellphone at any time.
As most of you, on Facebook I get Facebook 'friend requests' from strangers. Sometimes I will allow them to friend me, but most often I reject them. I am particularly cautious with the opposite sex. Weekly I get 'friend requests' from scantily dressed women, and they warrant a rejection, and sometimes even blocking.
It is unknown when the below female Facebook friend friended me, but it's interesting that after doing so, on 04/09/2015 she initiated this brief conversation, and as you'll see it ended three years later, when she messaged me again this week. Below is the Facebook message that I received from her (more of my blog post following this jpeg).
As you can see she initiated this conversation, and even became angry (or hurt) that I did not accept her offer, or continue our conversation. I can appreciate that she offered to assist me with my evangelism, but the red flags were unavoidable.
1) She's female, and evangelizing alone with a female is not wise (it appears that's what she was asking).
2) In her profile photo she's wearing a bikini. Thankfully profile photos via 'messaging' are not a 'full view' as the actual profile photo, otherwise I'd have to blur-out her breasts.
Though I am not able to control all of my social media platforms, I am able to control my cellphone activity. That is why I no longer give my cellphone number to females (I changed my number). As a married man, receiving phone calls or texts from the opposite sex invites temptation, and/or creates the 'appearance of evil.' I am not legislating my 'personal convictions' or 'Christian conscience' to others, but it is something you may want to consider. I love hearing from my brothers and sisters in Christ. But another thing for you to consider, is my wife and I are 'one in flesh.' Therefore when you message me, you are also communicating with my wife.
I wasn't always this cautious. But as the Lord sanctifies me, and by His grace, I am changing even more into His image.
Lastly, this is not legalism. This is fearing God, walking circumspectly, and loving my wife as Christ loves His church. And yes, I also love and care for His church.
"There hath no temptation taken you but such as is common to man: but God is faithful, who will not suffer you to be tempted above that ye are able; but will with the temptation also make a way to escape, that ye may be able to bear it" (1 Corinthians 10:13).